Deep Mind Awareness
We use the Deep Mind Awareness (DEEPMA) market research method to conduct the Best Buy Award survey.
DEEPMA uses statistical and analytical methods based on applied social sciences to gather consumer feedback.
DEEPMA methodology strictly focuses on consumer satisfaction based on the price-quality ratio of the product or service.
When gauging consumer satisfaction, in order to avoid the most obvious or recognisable products and services being chosen due to the strength of the brand's identity, DEEPMA methodology assists in the elimination of such influences and is designed to hone in on respondents' opinions based on their experience rather than the reputation of the brand.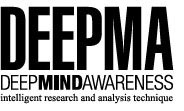 Be the best. Join the best. Join our exclusive, international affiliation of premier brands voted best in value for money by consumers.